All Children's main meals £3.95
Sausages
served with a choice of chips or mash
Giant Yorkshire Pudding served with sausages,

mash, seasonal vegetables and gravy
Spaghetti Bolognese served with garlic bread
The below are served with a choice of chips, potato smiley faces or mini waffles and beans or garden peas.
Chicken Burger
served in a soft floured bun
Beef Burger served in a soft floured bun
Chicken Nuggets
Fishcake
Fish Fingers
All Children's Desserts £1.50


​

Ice cream 2 scoops with monkey's blood and a wafer

Cake and Custard today's cake of the day and warm custard


Jelly ask your waitress what flavour we have
If you have any food allergies please inform a member of staff before ordering. We are happy to assist you with any queries regarding adapting our dishes or what allergens they may contain

Powered by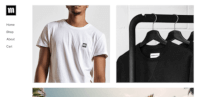 Create your own unique website with customizable templates.
Photo used under Creative Commons from BobPetUK